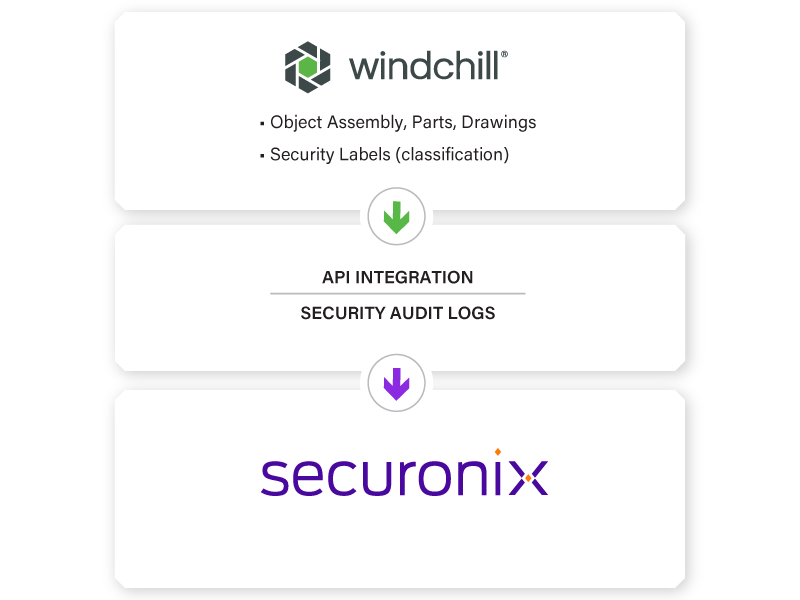 Securonix + PTC Windchill
PTC Windchill, a product lifecycle management platform, offers role-based access and auditing but lacks functionality around threat detection. Securonix helps protect your organization's IP by monitoring Windchill activities and applying advanced machine learning and analytics to alert you of anomalous behaviors.
Request a Demo
Ready to maximize your PTC Windchill investment for security monitoring? Securonix helps improve threat detection and prevent IP compromise based on abnormal access to PTC Windchill files.
Detect suspicious behavior patterns which indicate a cybersecurity threat.
Enrich events with additional context around identity.
Enable rapid response to malicious activity to prevent IP compromise.