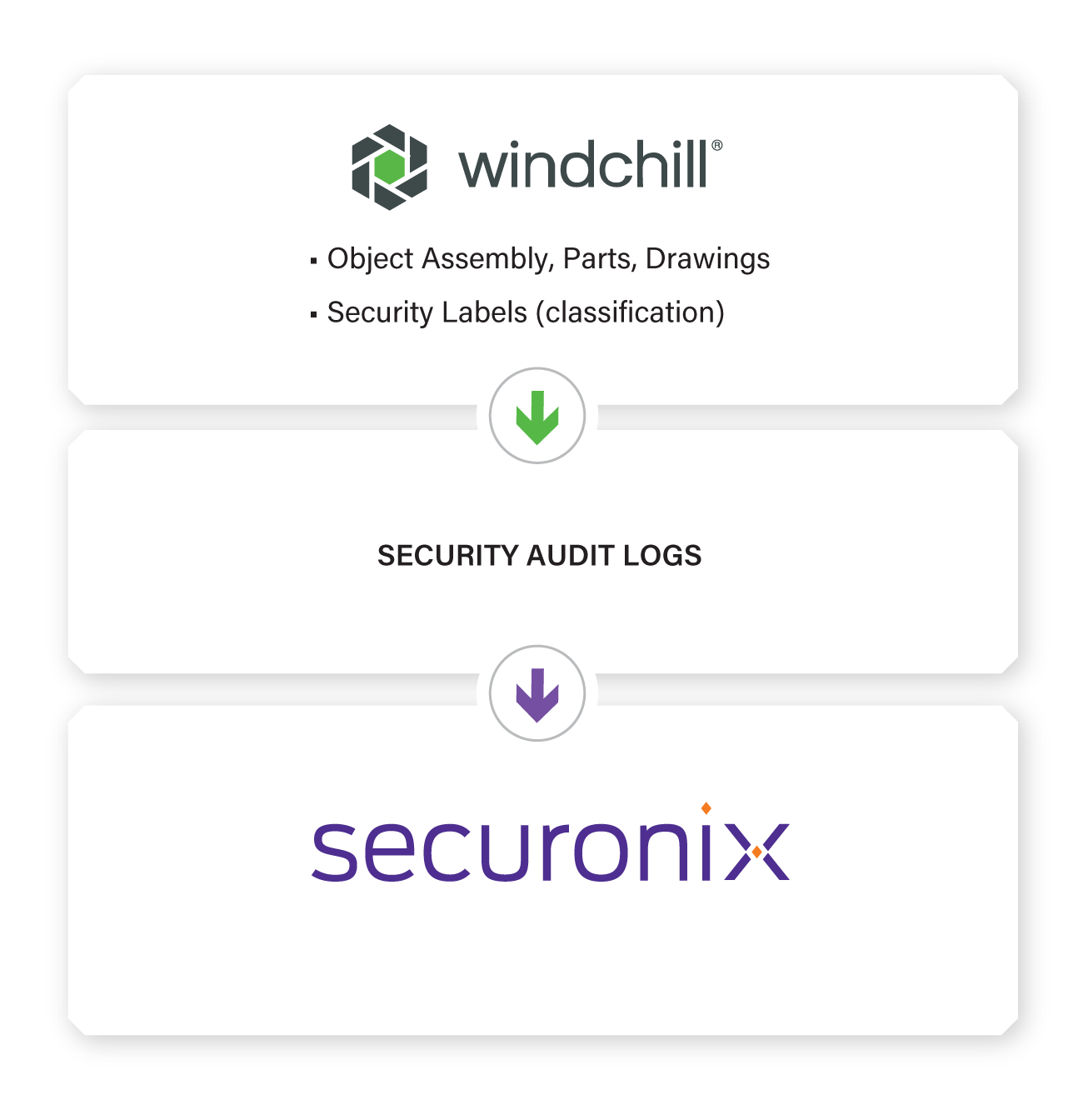 Securonix + PTC Windchill
PTC Windchill, a product lifecycle management platform, offers role-based access and auditing but lacks functionality around threat detection. Securonix helps protect your organization's IP by monitoring Windchill activities and applying advanced machine learning and analytics to alert you of anomalous behaviors.
"We have partnered with Securonix for many years. From an early on-prem deployment, as one of the first cloud customers, and finally on to steady state cloud usage. Their team is always poised to support our current implementation and strategically assist us in getting to the next level of maturity"
"Overall experience is very favorable! I like the fact that we can modify our own dashboard applicable to our company."
"The analytic power behind Securonix has enabled our business to detect and respond to potential threats more efficiently and effectively."
Press Release

Securonix Announces Support of Amazon Security Lake at AWS re:Invent 2022 to Deliver Faster Data Ingestion and Analysis

Learn More

Blog

The Power of Tribal Knowledge: Consume and Disseminate Key Information from Experts and Systems.

Learn More

Blog

Securonix Named Winner in 2022 UK IT Industry Awards

Learn More
Request a Demo
Ready to maximize your PTC Windchill investment for security monitoring? Securonix helps improve threat detection and prevent IP compromise based on abnormal access to PTC Windchill files.
Detect suspicious behavior patterns which indicate a cybersecurity threat.
Enrich events with additional context around identity.
Enable rapid response to malicious activity to prevent IP compromise.