By Sarah, Radin, Product Marketing Manager, Securonix
Although cybersecurity is essential for most industries, finance organizations, in particular, are one of the most regulated industries and face threats from both malicious actors inside and outside their organization. In fact, new data shows that the FTC received 2.8 million fraud reports in 2021. This number increased 70% over 2020 numbers. Financial data is a high-value target for cybercriminals, making data breaches a major concern for financial services and banking organizations. Securonix Next-Gen SIEM helps detect and respond to possible threats, reducing the risk to sensitive financial data by alerting analysts to concerning behavior before a breach happens.
Securonix Next-Gen SIEM baselines normal behavior patterns, detects suspicious data access, and identifies real threats to financial data, quickly and accurately. Our out-of-the-box threat content covers common use cases such as SWIFT monitoring, expense fraud detection, and more.
Use cases covered by Securonix
Monitor high-privilege accounts
Privileged account abuse poses one of the greatest threats to organizations, whether perpetrated by external attackers or insiders. Securonix identifies high privilege accounts, such as users with financial account transaction rights, and monitors them for abnormal behavior associated with an attack. Our solution can link high-risk behavior back to a real user and their risk profile in order to give a potential threat full context.

Meet regulatory compliance
Financial records contain sensitive payment data that need to be monitored for compliance and security. Our Next-Gen SIEM includes built-in masking, role-based access, and an audit trail that monitors financial data activities with minimal noise. Leverage out-of-the-box reports to help you stay compliant with major regulations such as GDPR, SOX, PCI DSS, and ISO27001.
Identify fraud with built-in content
Securonix's built-in content for fraud can stitch together a series of low-risk events and alert you before they become high-risk attacks. Fraud-specific threat chain analytics alerts you to anomalous activities and allows you to quickly mitigate the threat. Some key use cases include:
Suspicious wire transfer detection (SWIFT monitoring)

Expense fraud detection

Accounts payable/receivable fraud

Suspicious vendor transaction detection

Detection of rogue orders/suspicious shipping requests

Stolen card usage/CNP fraud detection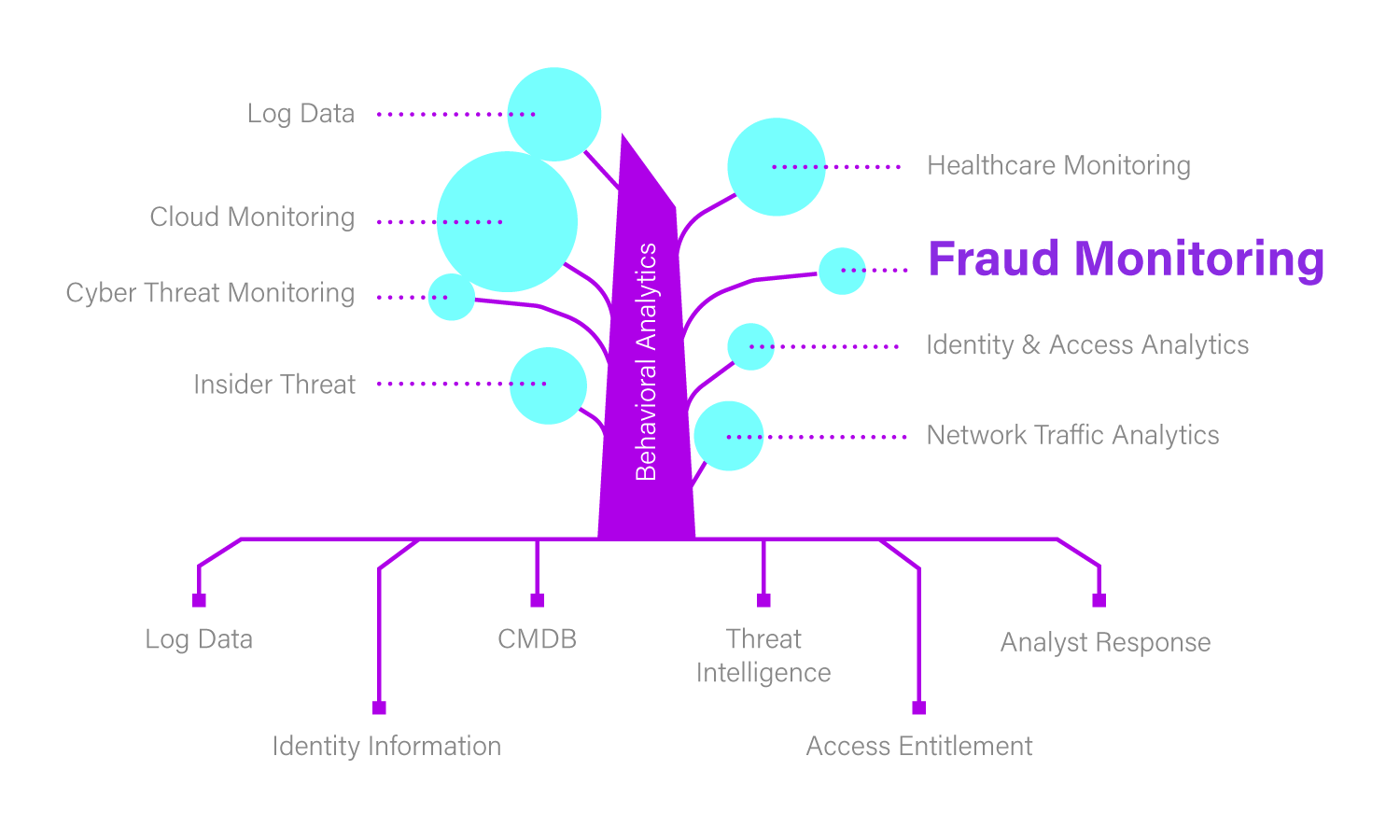 Gain visibility across your hybrid environment 
Uncover blind spots in your multi-cloud environment and reduce complexity with a flexible, open architecture. With Securonix, you can ingest and view all of your data in a single UI. This allows you to discover anomalous activity on your network or suspicious transactions before they become a threat.
Securonix for finance
Monitoring financial data and records is essential, and Securonix can help.  We enable security teams to increase application security and monitor users and entities by leveraging the latest advances in machine learning to alert you to compromise.