Multi-Cloud, Not Multi-Silos
Our shared deployment model extends our full-stack Next-Gen SIEM seamlessly to your snowflake cloud environment. All security logs and other relevant data are stored and analyzed in one place allowing for faster detection and response to threats.
Bring Analytics to the Data Lake
Securonix and Snowflake have joined forces to provide a fully integrated solution that gives you best-of-breed security analytics on top of a scalable cloud data lake. You own your data and store it in a single location for optimized costs and data security.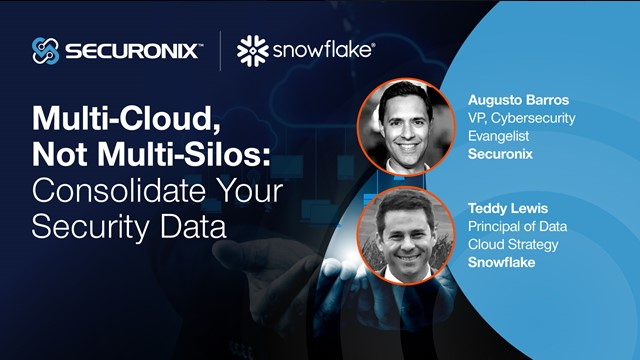 Webinar
Consolidate Your Security Data
Learn how to simplify multi-cloud security monitoring from the experts.
Solution Brief

Zscaler Security Analytics with Securonix Powered by Snowflake

Learn More

Webinar

Cybersecurity Executive Order M-21-31: Steps for Success with Securonix & Snowflake

Learn More
Request a Demo
Gain access to security subject matter expertise, out-of-the-box use cases, and all the required data parsing and enrichment capabilities, on top of the best and most flexible data cloud.
Consolidate your entire enterprise and security data into a single location.
Retain your data without compromising on threat detection and response capabilities.
Unlock transparent pricing and significant cost savings with affordable cloud rates.