Automate Cyber Rapid Response for Emerging Threats
Autonomous Threat Sweeper (ATS) acts as air cover for your security team, leveraging the latest threat research from Securonix Threat Labs to automate assessing your exposure and initiating incident response.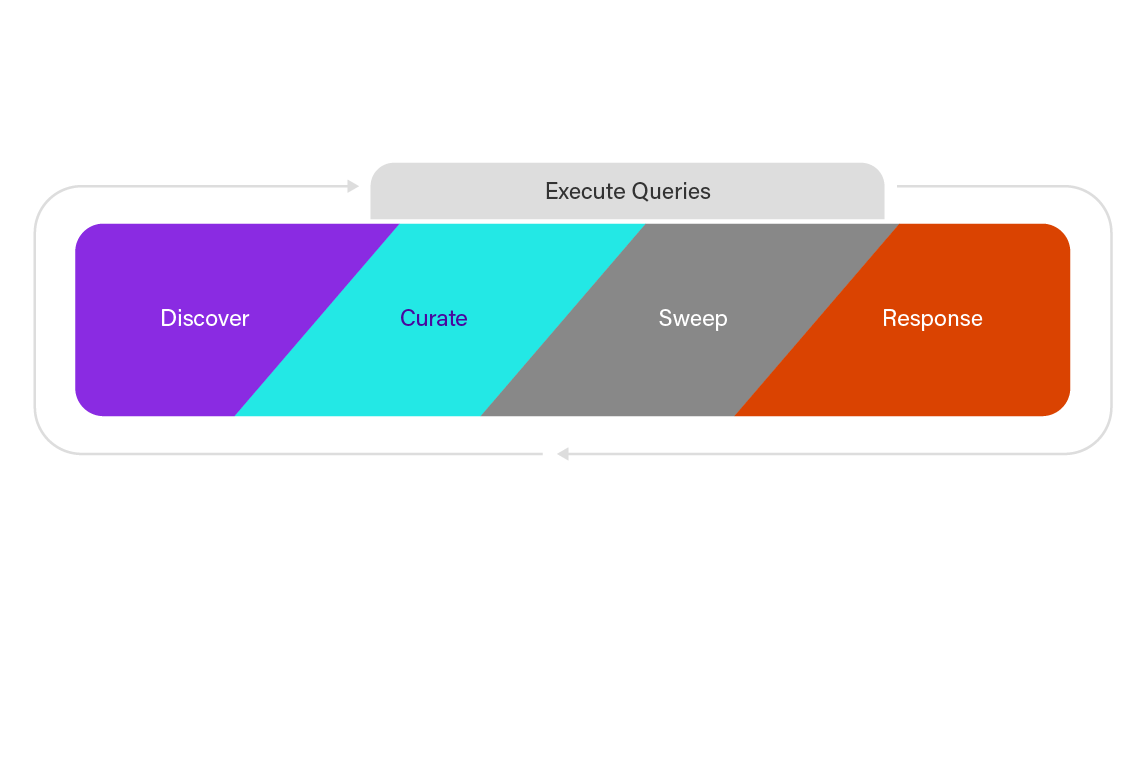 Extend the Visibility of Your SOC
Many security teams struggle to keep pace with new threats. As cyberattacks continue to grow in scale, organizations need autonomous solutions that can assess the exposure to threats on an ongoing basis.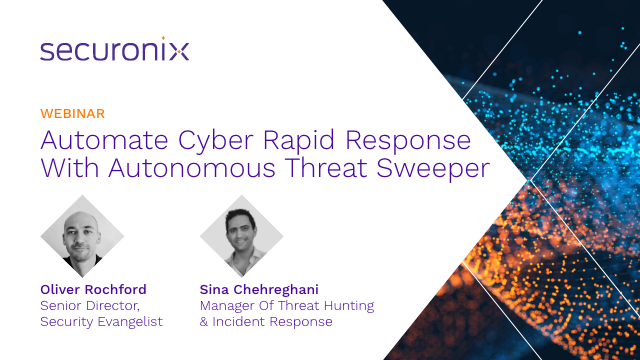 Webinar
Automate Cyber Rapid Response
Find out why more and more CISO's are trusting Securonix to scale up and automate their Cyber Rapid Response.
"It's fantastic! Working with Securonix's world class Threat Labs team and using ATS makes me feel comfortable… which is really hard to find in the security realm."
"We were very impressed when Securonix used ATS to check for attackers during the Log4j vulnerability. The testing was thorough from the threat sweeps. We were able to develop policies going forward to protect our environment."
"During the POC, our leadership was very concerned with Log4j. The Securonix Team used ATS to scan our environment and look for threats. The report we received back was very detailed and had the relevant information we needed to investigate our environment. We shared the findings with our Executive Team. This was another reason why we selected Securonix."
Infographic

Autonomous Threat Sweeper: Air Cover for Your Security Operations

Learn More

Webinar

Automate Cyber Rapid Response With Autonomous Threat Sweeper

Learn More

Webinar

Automating Cyber Rapid Response and Threat Hunting with Autonomous Threat Sweeper

Learn More
Get a Demo
Autonomous Threat Sweeper helps security teams keep pace with emerging threats.
Empower your team to prioritize high-risk threats with curated threat intelligence

Quickly know your exposure to with IOC and TTP-based detection

Accelerate cyber rapid response with automated reporting, alerting, and incident creation