Remove Cloud Security Monitoring Blind Spots
The rapid adoption of hybrid cloud environments makes it harder for organizations to stop unauthorized access to sensitive data in the cloud. Securonix provides visibility into your data by monitoring all aspects of the cloud, including infrastructure, enterprise applications, and access management tools.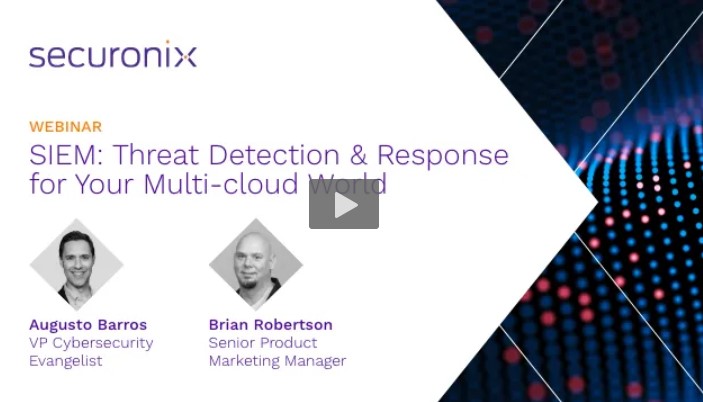 Webinar
Threat Detection & Response for Your Multi-cloud World
Learn the key elements of finding the right solution to detect threats in a multi-cloud world.
Case Study

Healthcare Leader Boosts Threat Detection and Response Through Cloud-native SIEM

Learn More

Case Study

Global Infrastructure Leader Cloud & Data Security

Learn More

Case Study

Financial Services Organization Advances Their Insider Threat and Cloud Security

Learn More
Securonix Enables Stronger Cloud Security Monitoring
Securonix is a cloud-native security solution that deploys as a service to provide organizations with cloud-to-cloud monitoring.
Simplify cloud data collection and response with more than 350 built-in cloud connectors.

Gain visibility across your environment including cloud, hybrid, and on-premises resources.

Meet your compliance and data privacy needs with privacy controls and encryption to keep your data secure at rest and in transit.