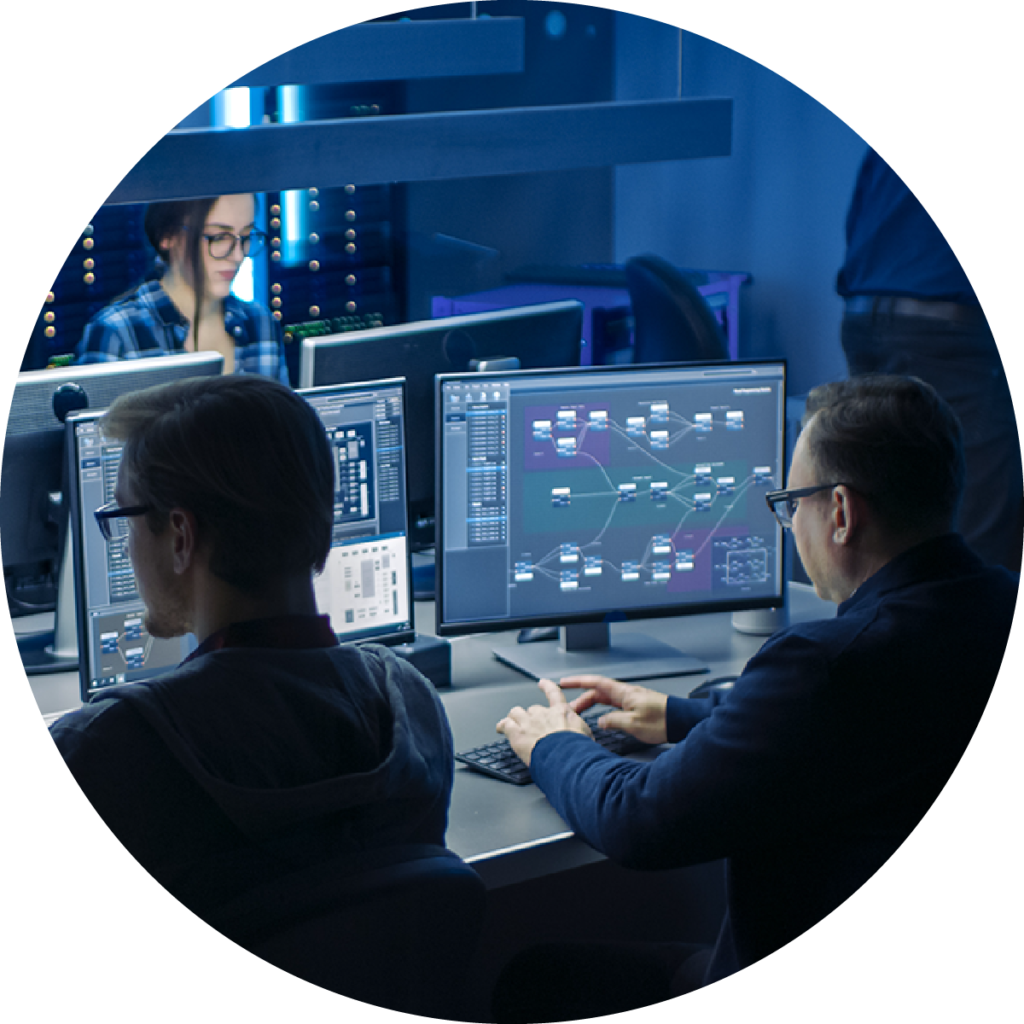 Cloud Native Security for Superior Cloud Data Protection
Cloud security monitoring is the protection of data stored in the cloud from unauthorized access. With enterprises rapidly adopting cloud technologies to gain on-demand scaling and easier management of their data, cloud security monitoring is increasing in importance for many organizations.
Key risks to consider in your cloud security monitoring strategy include identifying sensitive data movement, access control, unauthorized activities, privilege misuse or compromise, unauthorized sharing, and data exfiltration.
To provide proper cloud security monitoring, a security solution needs to reach all aspects of cloud, including cloud infrastructure, cloud data sharing applications, cloud enterprise applications, and cloud access management tools.
Cloud Security Monitoring Made Easy
Securonix Next-Gen SIEM and Securonix UEBA extend cloud security monitoring to your cloud infrastructure and applications while offering unlimited scale. With built-in integrations for all major cloud infrastructure and application technologies using APIs, Securonix analyzes user entitlements and events to look for malicious activity at the speed of data without latency. For on-premises data sources, our solutions correlate cloud-based data with on-premises devices to add entity context information and analyze activities across your entire IT environment.
Securonix is a cloud native security solution that deploys as-a-service to provide organizations with cloud-to-cloud monitoring.
Simplify cloud data collection and response with more than 350 cloud connectors built in, including major cloud infrastructure and applications.
Detect and respond to threats to your cloud data such as sensitive data transfer, suspicious cloud resource and service usage, and many more.
Gain visibility across your environment including cloud, hybrid, and on-premises resources so that you don't miss attacks.
Meet your compliance and data privacy needs with privacy controls and encryption to keep your data secure at rest and in transit.
"It's certainly extremely scalable. They have a lot of connectors into different data sources. We haven't identified a data it seems we wouldn't be able to read in."
Securonix Next-Gen SIEM and UEBA Enables Stronger Cloud Security Monitoring
Cloud-native solutions built to detect and respond to cloud security threats.
Simplify cloud data collection.
Detect and respond to cloud threats.
Meet your compliance and data privacy needs.
Schedule Your Personalized Demo to Find Out How