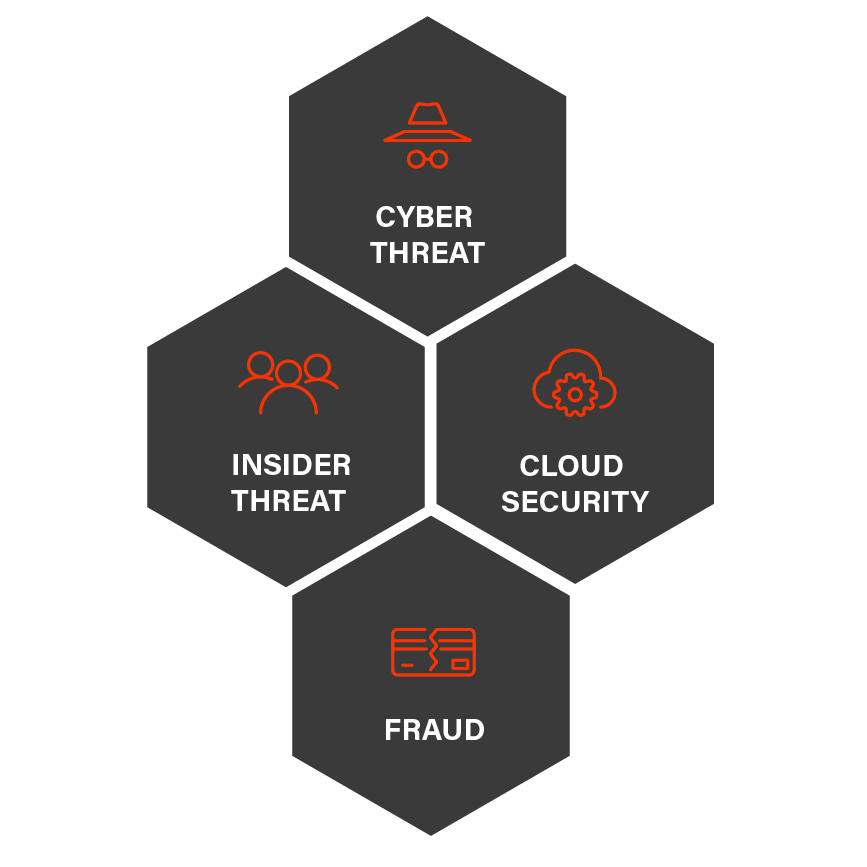 Stop Risky Insiders
Do you know if the users in your environment are accessing sensitive data with malicious intent, or are just doing their job? While traditional security solutions focus on protecting organizations from external attackers, Securonix lets you detect and respond to both external and internal threats with industry-leading UEBA with our Next-Gen SIEM solution.
"Securonix is a good SIEM product to detect anomalies and secure your environment from known cyber threats. The tool is user-friendly and allows us to do customizations while onboarding the in-house business application. The Behavioral Analytics based use-cases have helped us identify both malicious insiders and intruders in our network."
"We have seen return on investment many times over. There have been data-loss events that we've prevented which, had they left the company, would have represented billions of dollars of intellectual property."
"The feature dashboard is very well organized and intuitive to use. It organizes information on a timeline which is exactly what we need for insider threat future-analysis."
Blog

New Securonix 2022 Threat Report Highlights Tactics and Techniques For Addressing Current Threats

Learn More

Blog

Insider Threat Profile Case Study: [The Ambitious Leader] Lawyers and Furniture Bandits

Learn More

Webinar

The State of Cybersecurity 2022: Insider Threats, Cloud Infrastructure, Ransomware, and IoT/OT

Learn More
Securonix Stops Insider Threats
Securonix analyzes diverse users, systems, applications, security events, and physical access data to identify high-risk behavior and help analysts prioritize and investigate high-risk incidents.
Shorten the time required to detect and respond to insider threats from malicious and negligent employees.

Rapidly identify users at high risk, including risky activities like data exfiltration, privilege account abuse and misuse, compromised users, and botnet infections.

Streamline threat hunting for hard-to-find threats already in your network.