Drive Value From Your Logs
Effective log collection is paramount for SIEM. Now, with Securonix and NXLog, you gain a flexible log management solution that can ingest all your data from multiple devices and makes it easier to filter, classify, convert, and digest it, all in one place.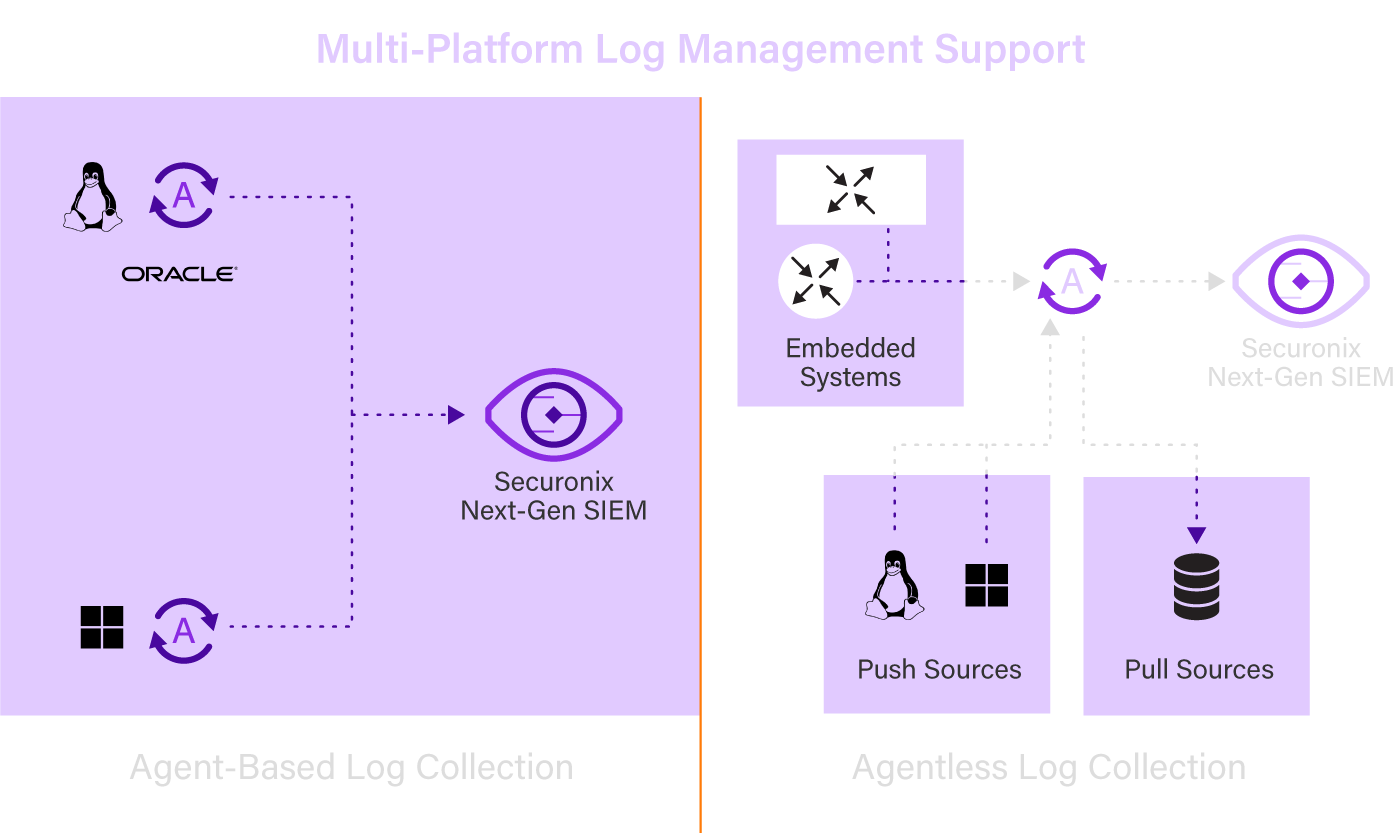 Industry Leader for Cloud SIEM
Don't just take our word for it. Securonix has been named a Leader for the 4th consecutive year in the 2022 Gartner Magic Quadrant for Security Information and Event Management report.
Leader in SIEM Critical Capabilities
See why Securonix was recognized us among the three highest-scoring vendors in all Use Cases in the 2022 Gartner Critical Capabilities report for SIEM.
Request a Demo
We ensure that enterprises can establish a scalable data aggregation system with the Securonix Next-Gen SIEM, which features enhanced log gathering capabilities powered by NXLog.
Securonix simplifies log management to ensure that logs are collected efficiently, securely, and reliably.

Maintain integrity of all logs while transferring and collecting from numerous sources.

Offers flexible log collection, whether agent-based or agentless, that may be used to fit with organizational goals as needed by the security teams.