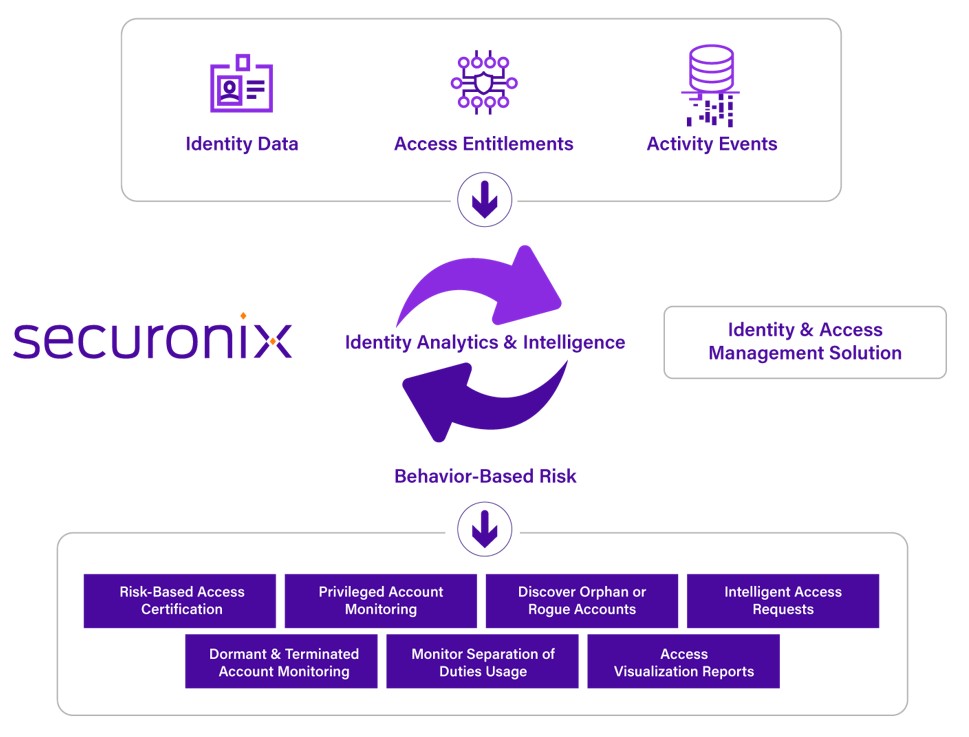 Unlock Data-Driven, Risk-Based Access Management
With 61% of breaches involving credentials, the need for identity analytics is crucial to staying ahead of cyber threats. Securonix helps you make dynamic, informed access decisions by collecting data from your IAM solution and correlating it with user risk intelligence.
Blog

Supercharge Your SOC With Embedded SIEM + SOAR

Learn More

Blog

Why the Time is NOW for the Consolidated Security Platform

Learn More

Blog

Address evolving threats and empower IT Security teams with Securonix Next-Gen SIEM

Learn More
Request a Demo
With nearly 30% of breaches involving stolen credentials, adopting a risk-based approach to identity and access management and governance is essential.
Make dynamic, informed access decisions based on user risk profiles

Apply advanced behavior analytics to identify usage and access patterns 

Reduce manual efforts while increasing the pace and accuracy of your security operations