Best-in-class Threat Defense
Our most comprehensive TDIR solution is built on Snowflake's highly scalable Data Cloud and offers a seamless end-to-end experience from the analyst to the CISO.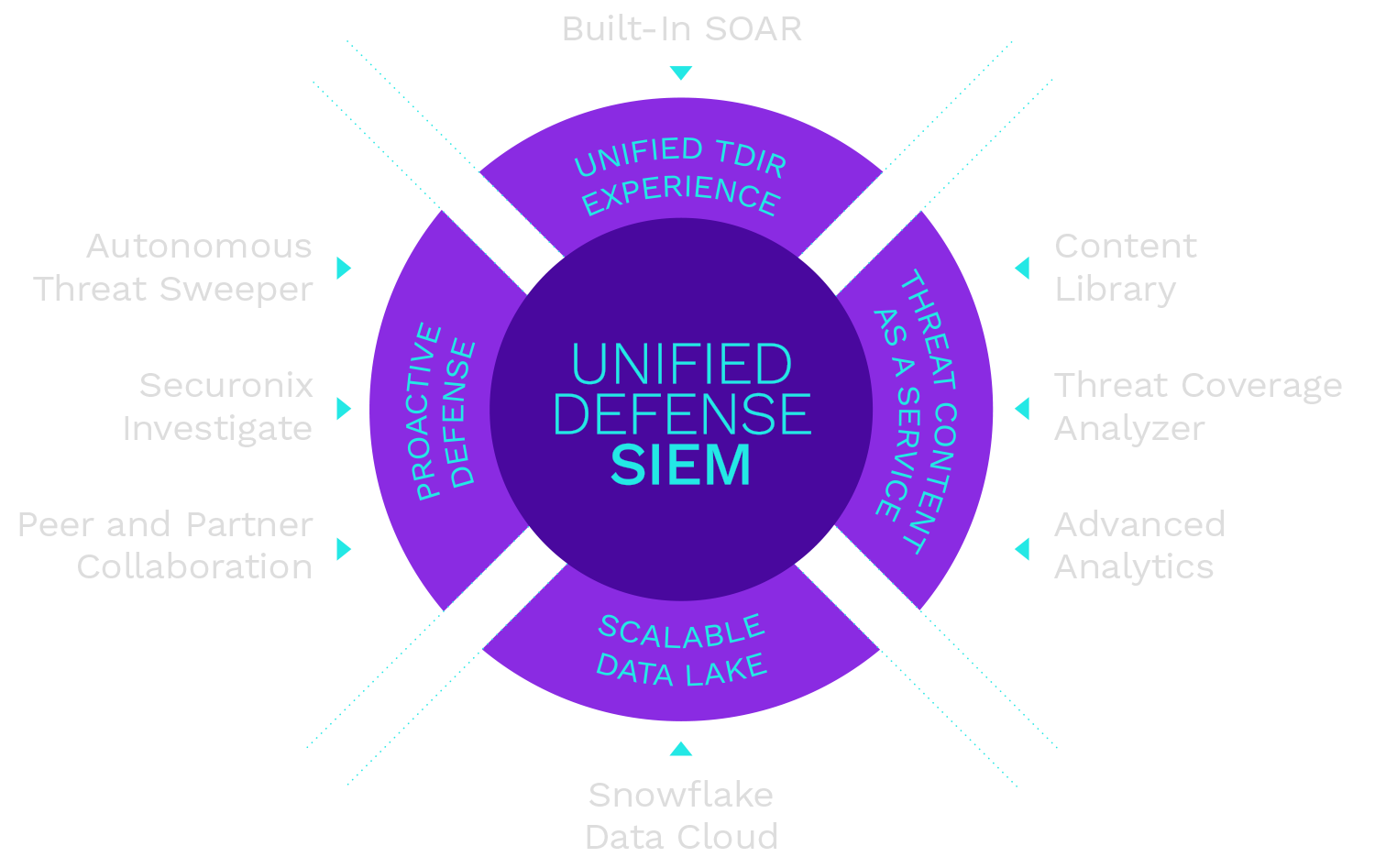 Industry Leader for SIEM
Don't just take our word for it. Securonix has been named a Leader for the 4th consecutive year in the 2022 Gartner Magic Quadrant for Security Information and Event Management report.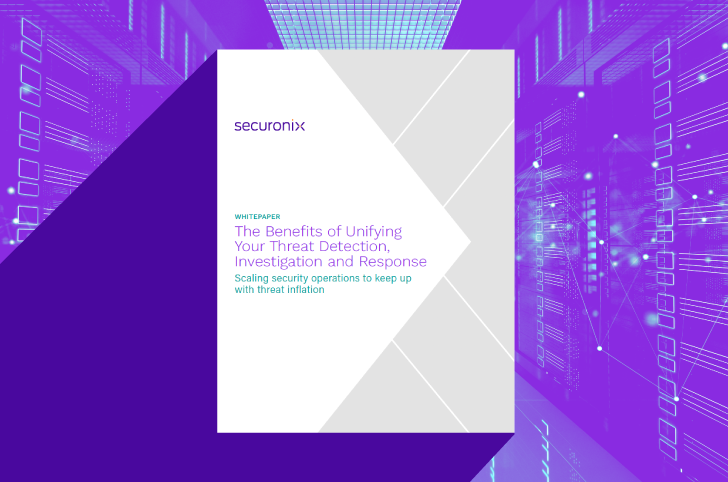 Whitepaper
The Benefits of Unifying TDIR
Learn how to scale security operations to keep up with threat inflation.
"We have seen a return on investment many times over. There have been data-loss events that we've prevented which, had they left the company, would have represented billions of dollars of intellectual property."
"With threat chaining, we've found the false-positive rate has decreased very significantly. That was something that we never could have achieved before."
"The world class SIEM helps us monitor our critical infrastructure. Being in the online education industry we are always bombarded with multiple modern attacks. Securonix never disappoints and the attackers are never missed by this tool. A five star product for sure."
Video

Securonix 365 Days Searchable Data in Action

Learn More

eBook

Join the SIEM Evolution: A SOC Leader's Guide to Streamlining SecOps

Learn More

Infographic

Four Ways to Unify Threat Detection, Investigation, and Response

Learn More
Request a Demo
Our most comprehensive offering for TDIR is built on the Data Cloud and offers seamless end-to-end cybersecurity analytics and operations.
Reduce complexity and increase performance with a single-tiered storage model

Gain a historic view of key information up to a year ago

Take advantage of the latest threat content to address new and emerging threats