According to the Flexera 2021 State of the Cloud Report, 92% of respondents are using a multi-cloud model. Multi-cloud deployments deliver a lot more freedom than being tied to a single cloud provider, enabling  better cost controls, preventing vendor lock-in, and boosting reliability. While there are clear benefits to employing different clouds, it can turn into a nightmare for IT professionals and chief information security officers (CISO). 
The complexity of multi-cloud deployments increases the risk of cyberattacks, due to the increased size of the attack surface. Data is distributed and processed across a wide range of public and private cloud-based apps and services. Organizations need to assess cyber risks in their multi-cloud environment, as well as detect potential blind spots across a wide range of new users, devices, and destinations. From a security perspective, monitoring multi-cloud models is even more challenging as data becomes compartmentalized. This compartmentalization is a result of inconsistent log collection, formatting, and consolidation from multiple cloud service providers /cloud sources. Organizations need a solution that can continuously monitor for unauthorized access to your sensitive data in the cloud. 
Detecting Threats Across Multi-cloud Environments
Securonix continuously monitors and analyzes security events to detect malicious behavior in real time. Securonix expands your detection and response capabilities to include cloud-based threats and partners with key cloud service providers and technology partners like Snowflake, AWS, Microsoft, Crowdstrike, Netskope, and others. Since Securonix Next-Gen SIEM is built on the cloud and for the cloud, you do not have to download large volumes of data from the cloud and can readily access cloud data for analysis and to provide threat detection. Securonix correlates data and applies advanced analytics from multiple data sources, including multi-cloud-based data, providing end-to-end insight throughout your whole IT system.
Benefits of Securonix Cloud Native SIEM
Securonix monitors components of the cloud, including infrastructure, corporate apps, and access management tools, to offer security insight. Securonix allows you to:
Detect advanced cloud threats with out-of-box content

Gain unparalleled visibility into cloud threat activity for multi or hybrid cloud environments to detect threats more effectively and quickly

Increase analyst efficiency by

enriching and adding contextual information

, and with

built-in, not bolted-on, SOAR

Focus on hunting threats, not on managing threat content, and leverage Securonix Threat Labs content-as-a- service like

ATS

to stay on top of the latest threats
Securonix Cloud Native SIEM Capabilities
Securonix Next-Gen SIEM is a SaaS based platform that ingests data from  multiple cloud sources for unparalleled visibility across your organization. 
Single pane of glass: Securonix Next-Gen SIEM gives you a single picture of your complete infrastructure, including hybrid, multi-cloud, and on-premises elements. This integrated view reduces operational difficulties and eliminates silos with a single-pane-of-glass perspective for threat detection and response.
Advanced analytics: Securonix Next-Gen SIEM offers in-depth advanced analytics to detect threats quickly. Securonix advanced analytics use machine learning algorithms, contextualized enrichment, and user-based risk grading to help you find complex threats with little noise.
Built-in SOAR: Many security teams use SIEM and SOAR systems that aren't well connected, requiring analysts to switch between various interfaces and perform repetitive operations in order to analyze and respond to threats. Securonix SOAR works in tandem with our Next-Gen SIEM and Open XDR solutions to give analysts a single workflow for threat detection and response. Our SOAR, which is integrated within the SIEM rather than tacked on, allows you to respond to threats at scale with minimal noise and less manual effort.
Seamless cloud integrations: Built-in bidirectional connections with cloud apps, infrastructure, and services delivers the visibility to uncover organizational blind spots. Securonix effectively integrates and ingests data from a broad variety of sources across multi-cloud environments and integrates tightly with cloud connections. 
Cloud security monitoring use cases: Securonix helps to gain visibility to detect and respond to cloud threats. Use cases for detecting threat patterns include sensitive data movement in the cloud, unlawful behaviors, privilege misuse or breach, unauthorized data sharing, and data exfiltration, as well as access control.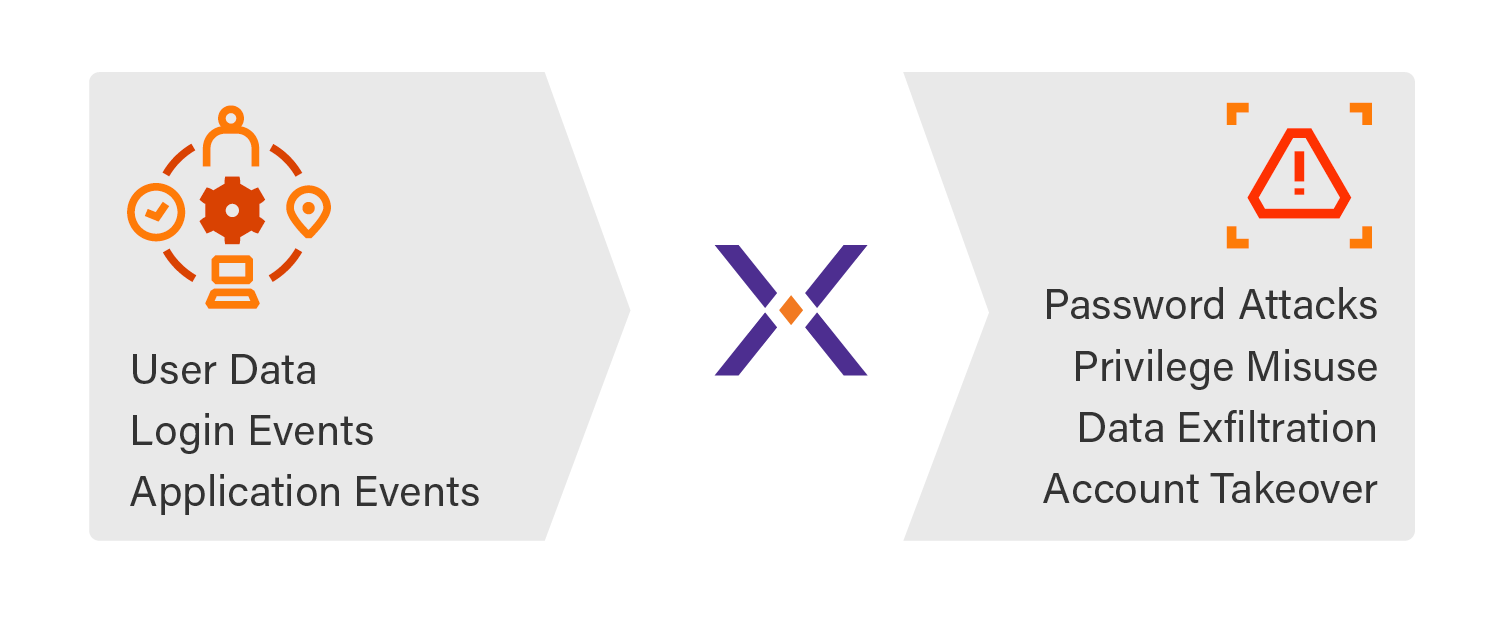 Securonix Cloud Monitoring
Summary/Conclusion
In the cloud, legacy security measures fall short. Securonix delivers superior cloud security monitoring across multi-cloud environments. Securonix gives you a powerful cloud security ecosystem through partnerships with major cloud platforms like AWS, Microsoft, Google and many others and provides automated incident response, allowing you to respond to attacks in real time.